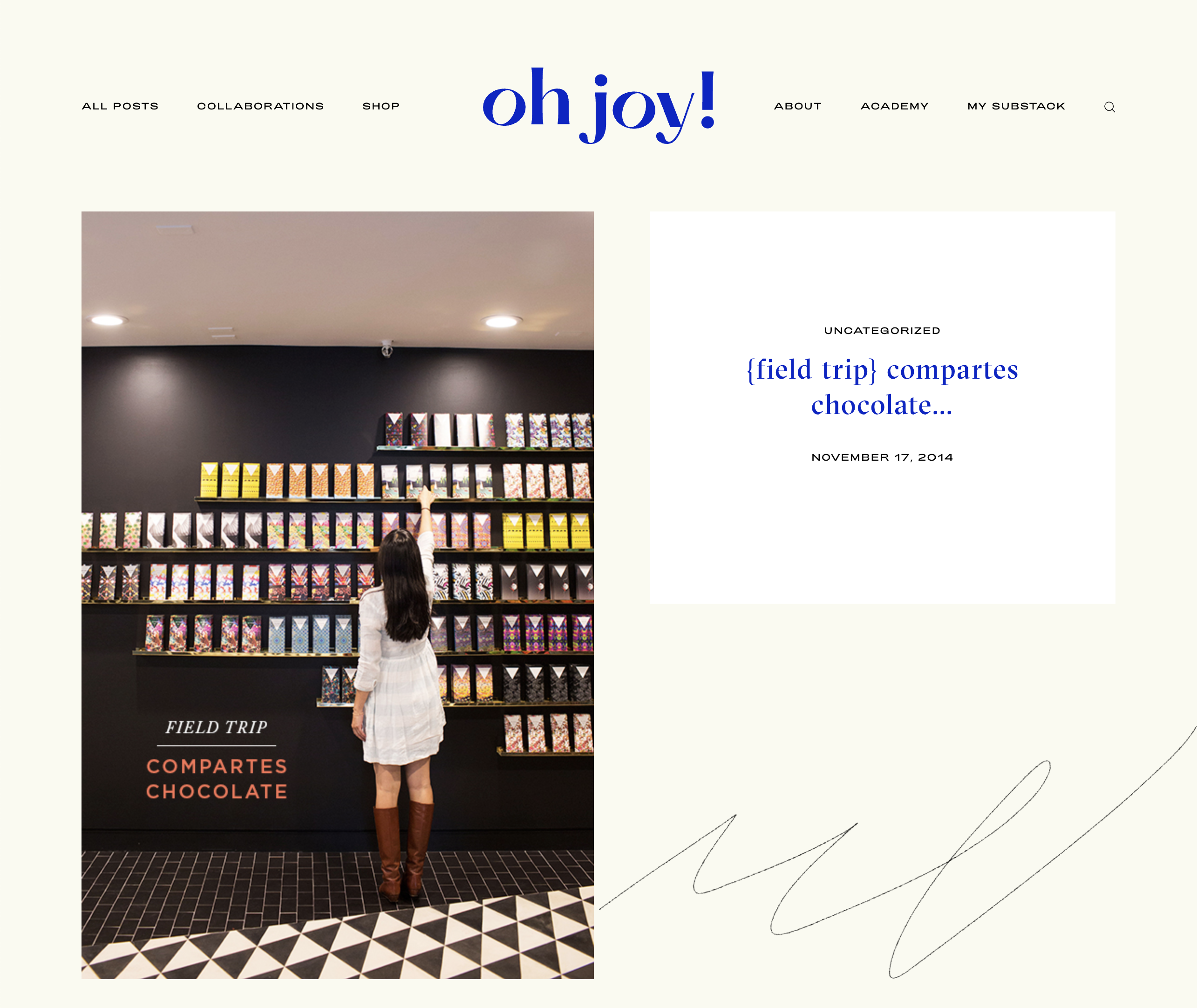 Press
Oh Joy Featured: Oh Joy visits Compartes Bar Wall! …
Great new photos by Casey Brodley over at Oh Joy, featuring the new bar wall and Compartes beautiful packaging!
—
Compartes Chocolate
Sometimes you visit a shop purely with the intention of stuffing your face with chocolate. But then you end up leaving feeling inspired by the beautiful colors and patterns that cover the above mentioned chocolate, and a recent visit to Compartes Chocolate shop did just that.
I mean, just look at that packaging! Chocolatier, Jonathan Grahm, creates every single recipe and designs the crazy, gorgeous packages for each flavor. That wall is literally eye candy, and the space designed by AAmp Studio is just full of beautiful details.
Some of our favorite flavors include Donuts & Coffee, Coney Island (milk chocolate with bits of waffle cone), Cereal Bowl, Campfire (dark chocolate with graham crackers and marshmallow), and the Blonde Bombshell (white chocolate with butterscotch). Every bar is full of fun both inside and outside, and all I wanna do it give a chocolate bar to everyone I know…
Photos by Casey Brodley