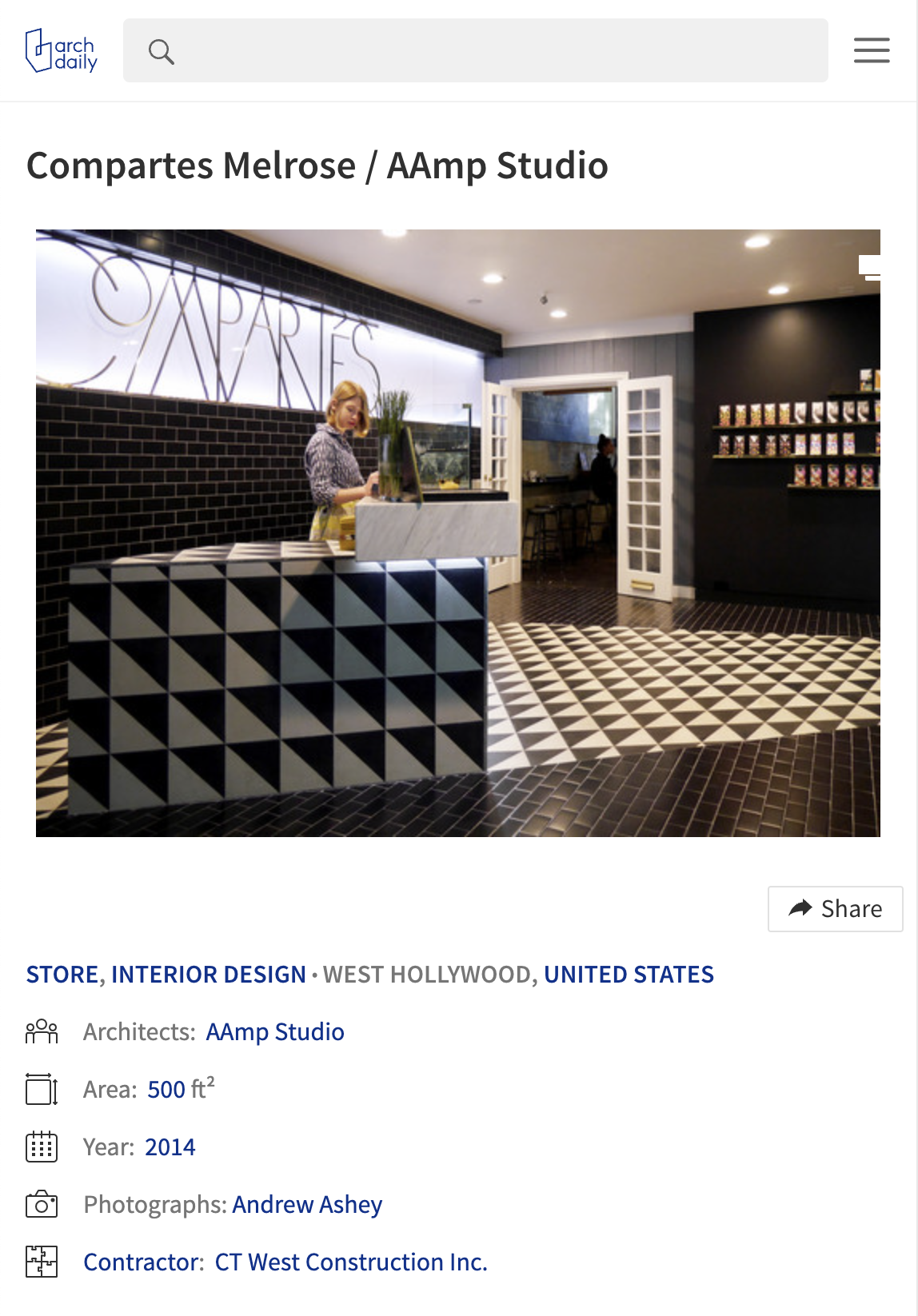 Press
Arch Daily Featured: Arch Daily features Compartes Melrose!
Excited to see Compartes Melrose featured on Arch Daily!
—
Compartes Melrose / AAmp Studio
The design for Compartes Melrose is centered on the brand's use of triangles, featured prominently in its packaging and bars.
Responding to the two entries at the front and rear of the space, the plan is organized around a triangular marble counter & floor.
The counter — oriented to the two entries – lifts to reveal a triangular tiled floor that leads to the feature wall: a brass shelved 'star' that alludes to LA's deco past and serves as a graphic burst of the brand's colorful chocolate bars. Brass aside, the space remains entirely black and white to accentuate the brand's beautifully colored branding.
Located above a banquette made for snacking is a neon sign highlighting the brand's slogan, "Chocolate is Art!" scripted in Jonathan's hand.
Compartes was established in 1950 in LA's Brentwood neighborhood, where the chocolates are still made by hand today. The newly opened Melrose Place location is the brand's second retail space, and will serve as the concept store for future growth in other US cities.