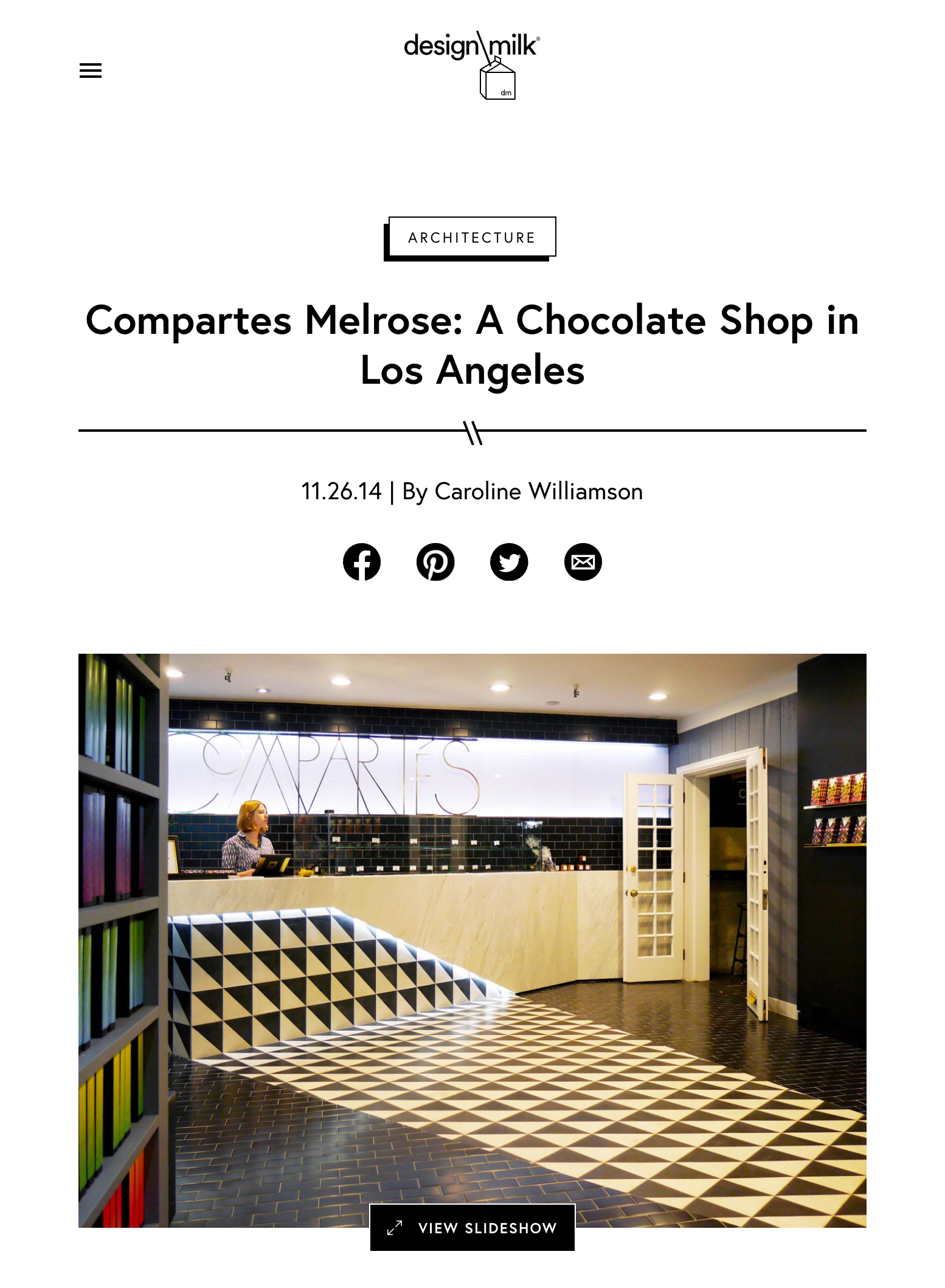 Press
Design Milk Featured: Compartes on Design Milk!
Great write-up by Caroline Williamson over at Design Milk of the new Compartes Store! Have a read …
—
Compartes Melrose: A Chocolate Shop in Los Angeles
By Caroline Williamson
AAmp Studio designed a place you could die happy. First, the design is a design lover's dream and second, it's a chocolate shop. Did you hear me? A CHOCOLATE SHOP. Compartes Melrose is the new shop for Los Angeles based chocolatier Jonathan Grahm whose Compartes company began in 1950 serving up handmade chocolates. The chocolate is still made by hand to this day. Let's go!
The Melrose location is the second retail space for the company and it serves as a concept store for the brand. The store's concept is based on triangles, which show up on the packaging that owner Grahm designed himself.
Shelves hold the chocolate bars sideways revealing their colorful edges. The other two walls have the graphic packages on display like artwork.
The design is centered around the triangular marble counter which is covered in black and white triangular tiles.
The counter looks almost as if it is coming up from the floor with the same tile continuing onto the floor and leading straight to the chocolate on the wall.
Except for the colorful packaging the store sticks to a black and white color scheme letting the product speak for itself.