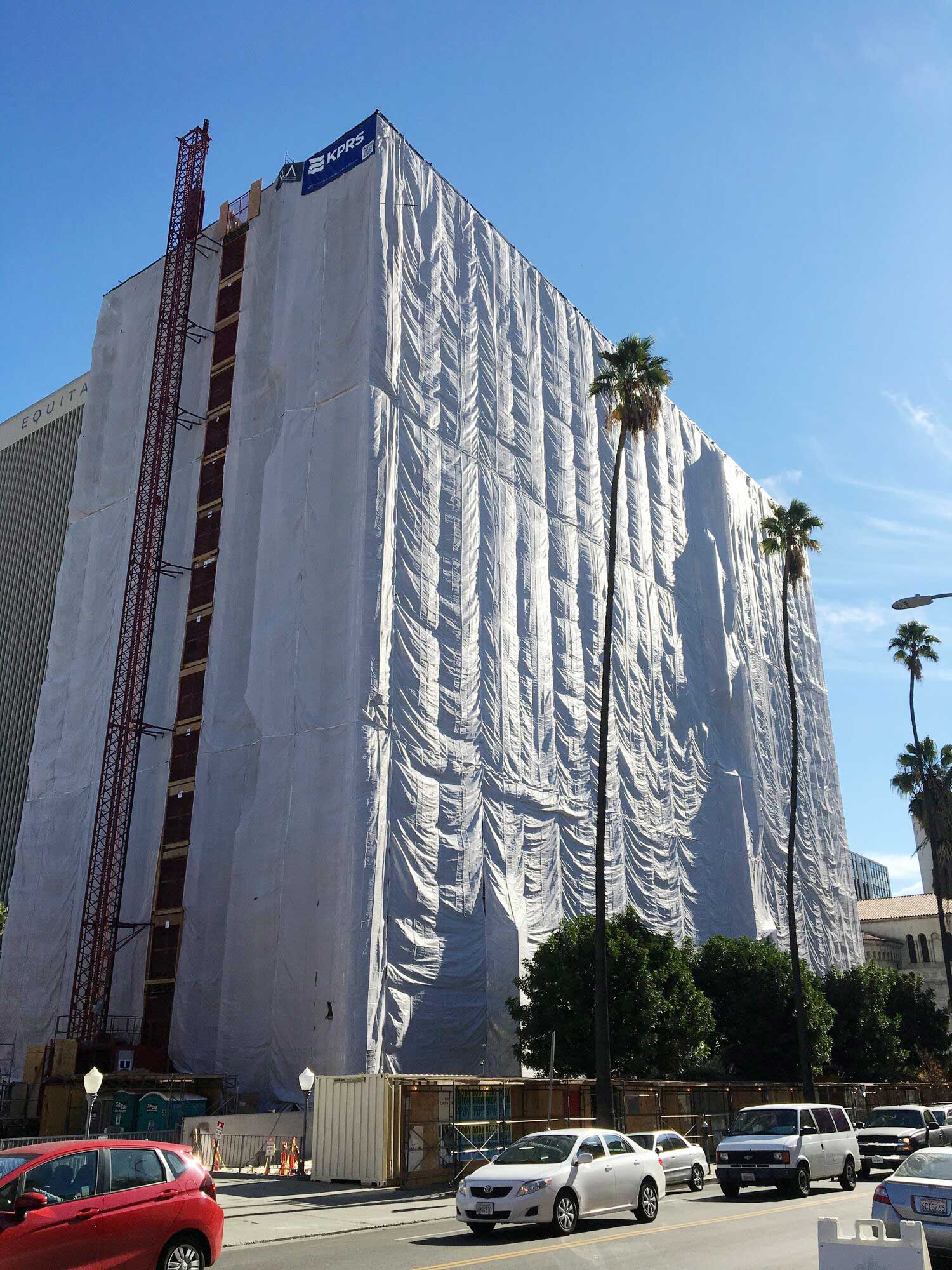 Not so long ago we discovered this otherwise ordinary building in the Koreatown neighborhood of Los Angeles under full renovation, presumably restoring or replacing the extent of its façade. What struck us is likely obvious: an uninterrupted large white tarp draping its entire perimeter from head-to-toe.
 While functionally this tarp fulfills its construction or abatement purposes, we find its presence to be quite impressionable – most notably for its contradictory yet playful manor. By draping the rectangular building in a monochromatic veil – eliminating any reference to windows, materiality or fenestration – the building becomes scaleless. It appears both massive in context to the trees and neighboring buildings, but also becomes diminutive due to the simplification of its perimeter and the lightness that the fabric brings to its surfaces. While massive in form and monolithic in color, it simultaneously flirts with lightness and movement through its response to the wind and sun, playing with both our auditory and visual senses through the rippling sound of it flapping, and its dance of bright light and dark shadow across its body.
 At AAmp, we are drawn to building that play ambiguity. When scale isn't a given, heavy and light can coexist. It also makes us wonder what's underneath, how it stands up and how long it will last – ambiguity at its best! It reminds us that sometimes temporary 'architecture' – or a temporary phase during construction – can be as beautiful and meaningful as the end product.