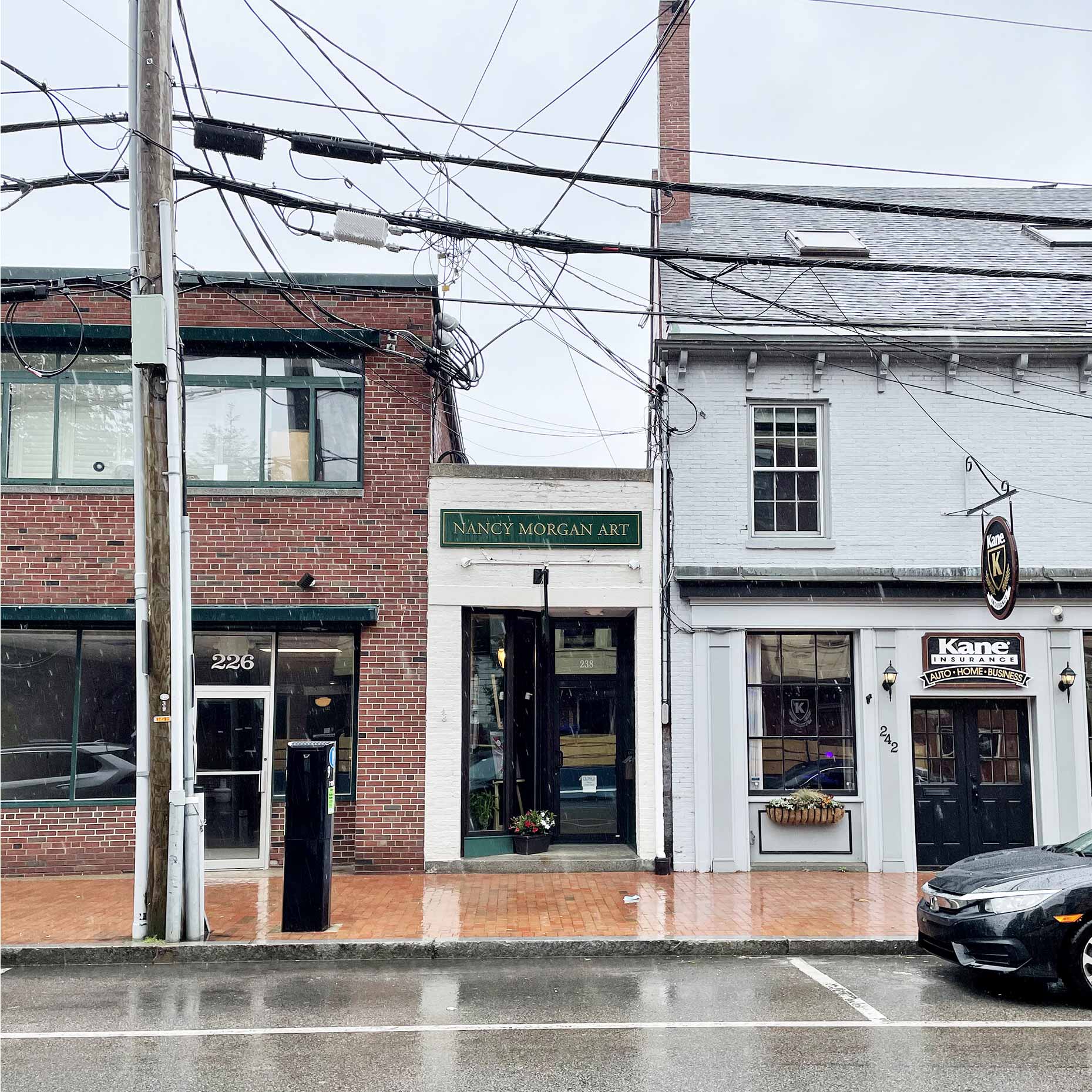 On a recent rainy holiday weekend we walked the historic harbor streets of Portsmouth, NH and came across this one-story building, tucked tightly into what appears to have once been a narrow alleyway. We fell in love.
Not much wider or taller than the front door itself, this building stands out for the very reason it shouldn't — its small size. Diminutive in nature but bold in character, this building has a bit of a Napoleon Complex without all the baggage: it's daring, it's bright, it's proud.
Likely dating to a time before zoning regulations were in place, the structure is allowed to occupy a space that's  unlikely to be permitted today. What's more, even if it were, the efficiencies of development and construction would likely deem it obsolete. So here it sits, a unique relic to the urban fabric that once made our dense streets a little more playful than we find built today.
But we can still learn from it. Zoning ordinances are here to stay, but officials should question or reconsider them at times, particularly when  density and walkability in our cities and towns become more pressing. In an era of the tiny-home craze, why not also test tiny buildings of all kinds — fill in some of the underutilized spaces in our streets to re-energize the fabric and help support locally-owned businesses and affordable housing. We should experiment with the unexpected and learn from it — thanks tiny-building for reminding us of this.