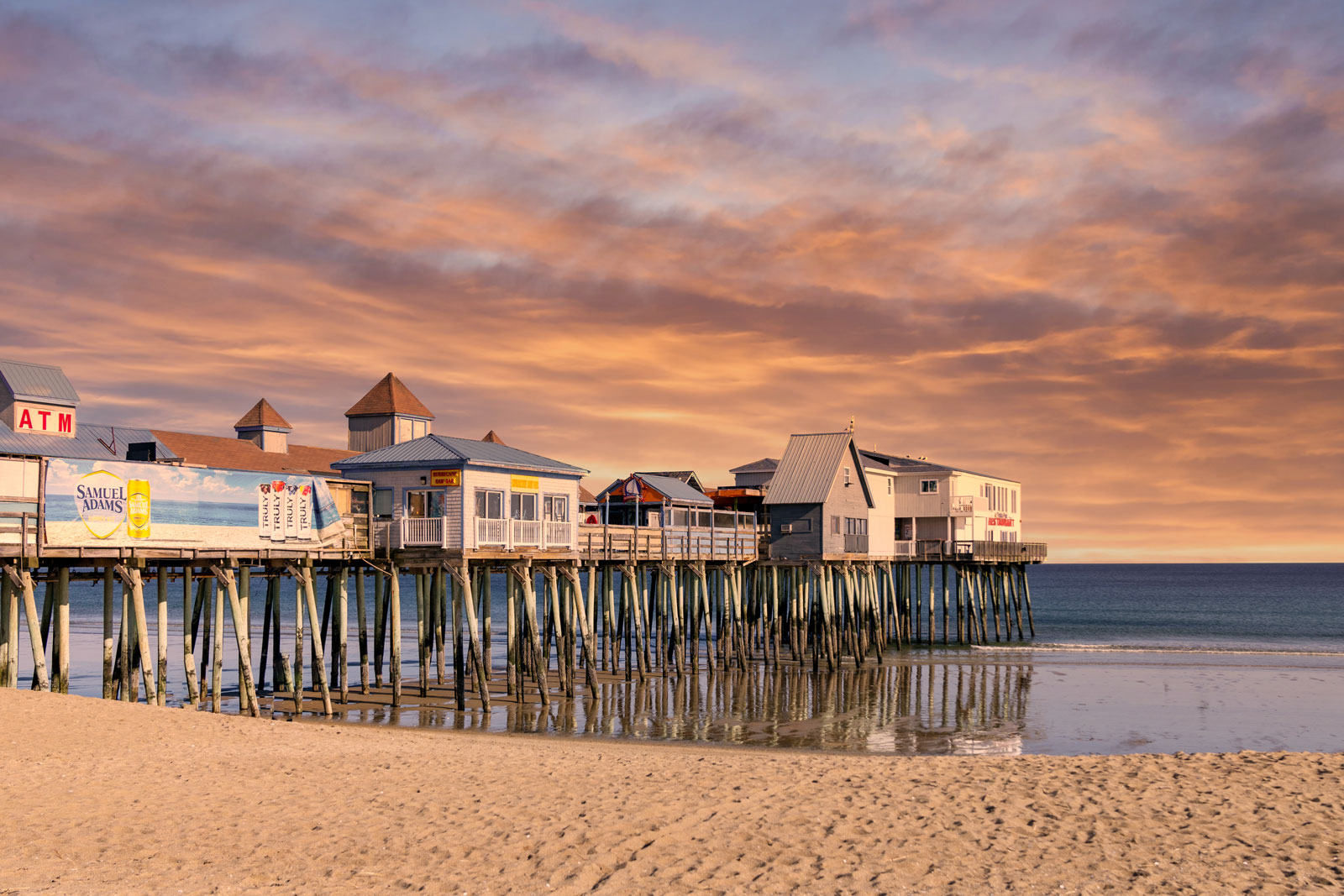 Stilted
Old Orchard Beach, ME
A village on stilts. Something seemingly unordinary and at odds with itself, but turns out to live all around us.
Dotting the coastal seaboards on the East, West and Gulf coasts sit historic piers of pleasure. Perched like a cluster of follies in the sand, this dichotomy of dense urban retail sitting above crashing waves and sand-drifts below sets up an interesting dialogue between nature and architecture.
Above sits the village, lined on both sides by a vernacular simulacra of a town with small vendors selling trinkets, tee-shirts and tasty treats. One would almost never know they're perched above the crashing ocean, save for the large cracks in the boards that simultaneously cause delight and unease, or the sound of seagulls and salty smells.
What feels like an open airy street above is  like a cavernous blip on the beach below, while simultaneously serving as an elevated and celebrated monument to summer. Situated on a perpendicular axis, the beach runs much longer than the faux town above and is often more populous than it. While the  beach produces a daily turnover of activities – forming an ever-changing 'instant city' below – the monument above remains intact, an architectural beacon that anchors the activity along the beach. These two axes, two opposing landscapes, are seemingly at odds with one another, yet come together to form a pseudo coastal town-square.
It makes us wonder what would happen if you remove the beach, or the water, or both! How would this village on stilts live in the prairies of the midwest, in the woods of Maine, or in the center of Central Park. How does the space below or around it change the relationship of this floating vernacular village with the surrounding population? Let's hope we get the chance to find out someday. Until then, we'll see you on the pier!