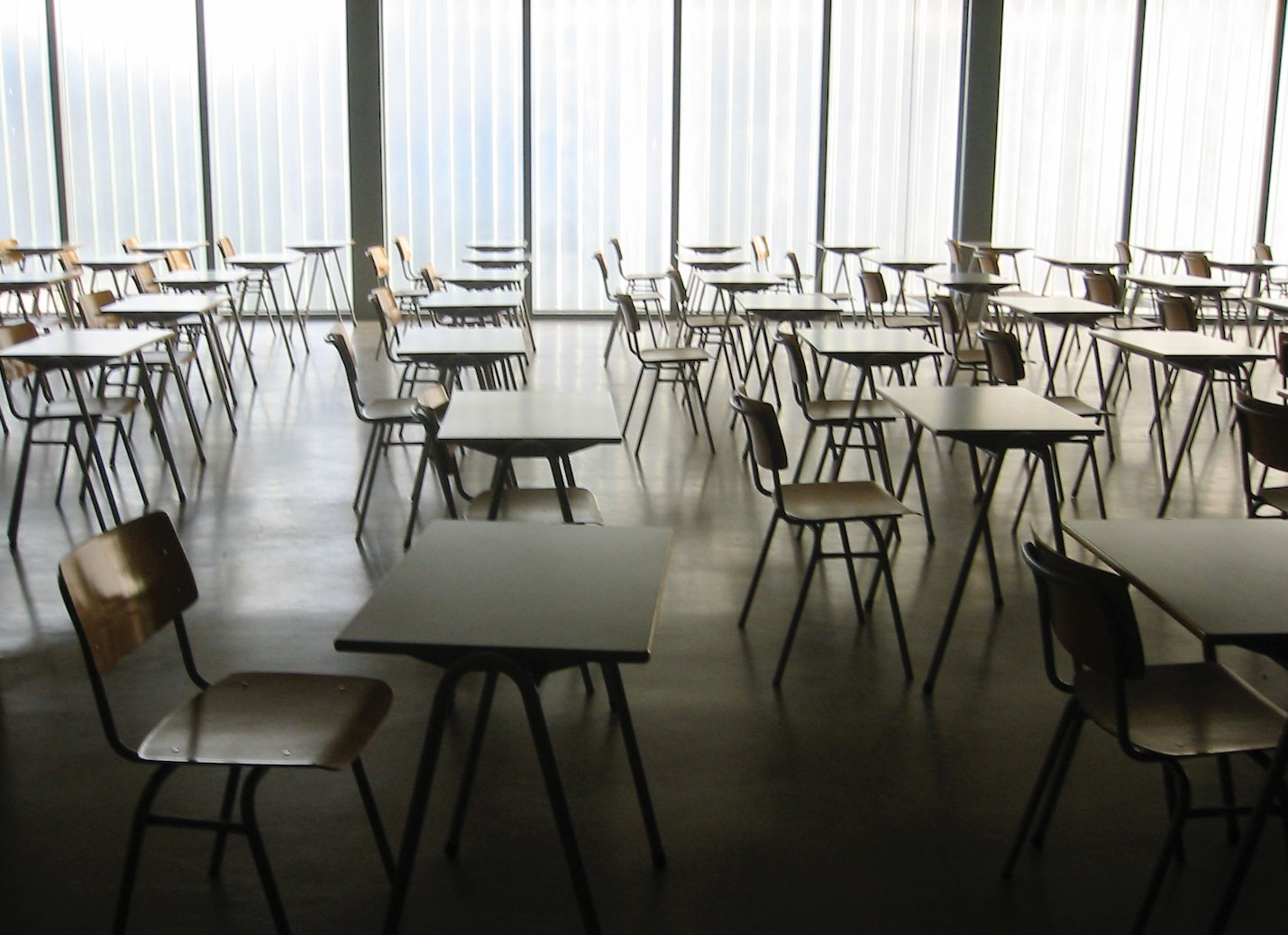 This is an empty classroom, somewhere in the Netherlands. We originally took this photo because we found the space striking — beautifully daylit and minimally adorned. Still arresting, it now brings new meaning to our eyes.
With the current pandemic, classrooms like this have sat empty around the globe for nearly two months, with no certain end in sight. Same for most offices, shopping malls, bars, restaurants, sports facilities and other programs shut down under stay-at-home orders. While these restrictions are necessary to keep us safe – and eventually bring our economies back online – it's powerful to think about the vacuum that's been created in the spaces we all once occupied together.
As we've brought our communities, classrooms, workplaces, happy hours, birthday parties and the like to the virtual space of the screen – through zoom, facetimes, google hangouts, etc – our brick and mortar sits like a behemoth on the bench, waiting to play. While nearly incomprehensible to think about all the collective global square footage sitting dormant, it makes us wonder how we might better plan for times like this, about the duality of our spaces to be used for two or more programs or activities, and what policies or spatial tweaking we might be able to accommodate to make this possible in times of crisis. Fortunately we've seen this at a larger capacity with makeshift hospitals at Javits Center and Central Park, and with storm shelters at gymnasiums and sports arenas, but wonder if it could extend beyond this at a more granular level.
Perhaps this mindset even goes beyond the notion of crisis, to help address spatial gaps our cities see daily – spaces for shelters, affordable office space for start-ups and self-employed, community gathering spaces, etc. What's 9am-5pm for some could be useful as 9pm-6am for others. As cities become more dense – and in turn less affordable for most – we need to think about how we can stack or plug in different programs into the same spaces, how they might address multiple functions to better serve a cross section of programmatic needs for the population.
This of course is challenged by many political and economic hurdles related to ownership, territory, capital, profits & margins, building maintenance & repair – the list goes on – but beginning to think and discuss ways of blurring these boundaries and opening our spaces to others might help some of that square-footage get off the bench.