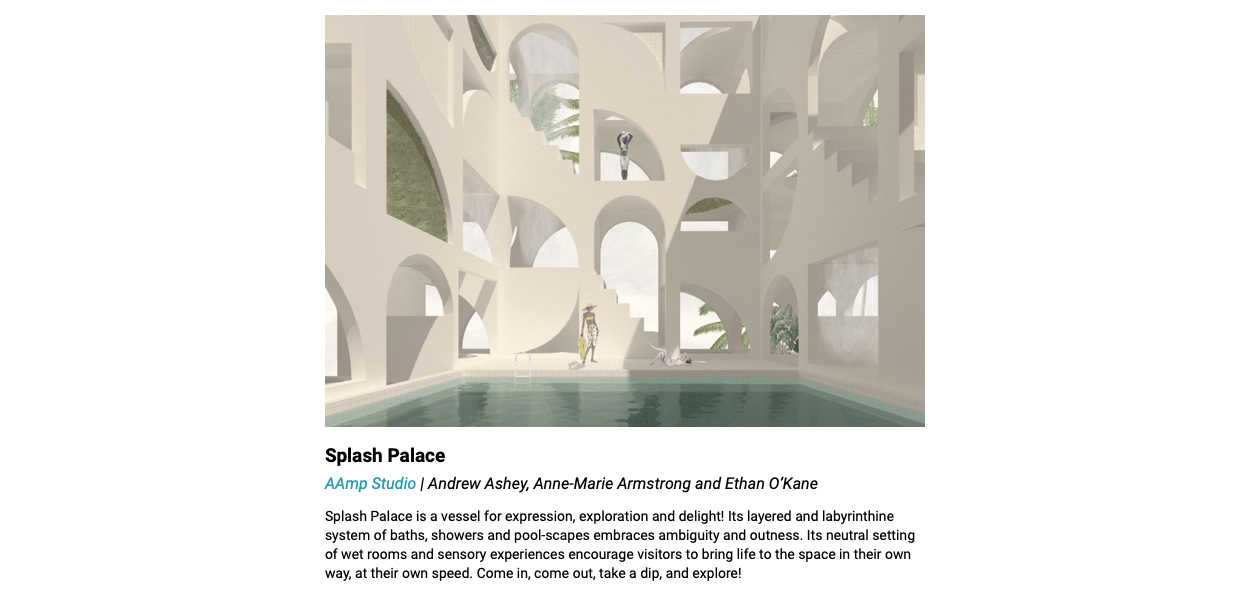 Press
Toronto Society of Architects Splash Palace to take part in TSA's Virtual Pride Float Party!
Tonight! Virtual Pride Floats launch party, from the Toronto Society of Architects. AAmp Studio's Splash Palace featured 🙂
—
Our Virtual Pride line-up is a collection of fantastical 3D inhabitable spaces designed by architects, designers, and artists around this year's theme OUT: What does it mean to be out when you are staying in? How does space alter the experience of private and public life? How do we celebrate outness architecturally? Our virtual floats are online community spaces, allowing us to celebrate virtually together even when staying apart. Think of them like virtual Winterstations but with an LGBTQI2 lens!
In this special Big Reveal, the creators of each float walk us through their unique installations explaining the ideas and motivations behind the design of each space.
Event originally held on June 18, 2020.