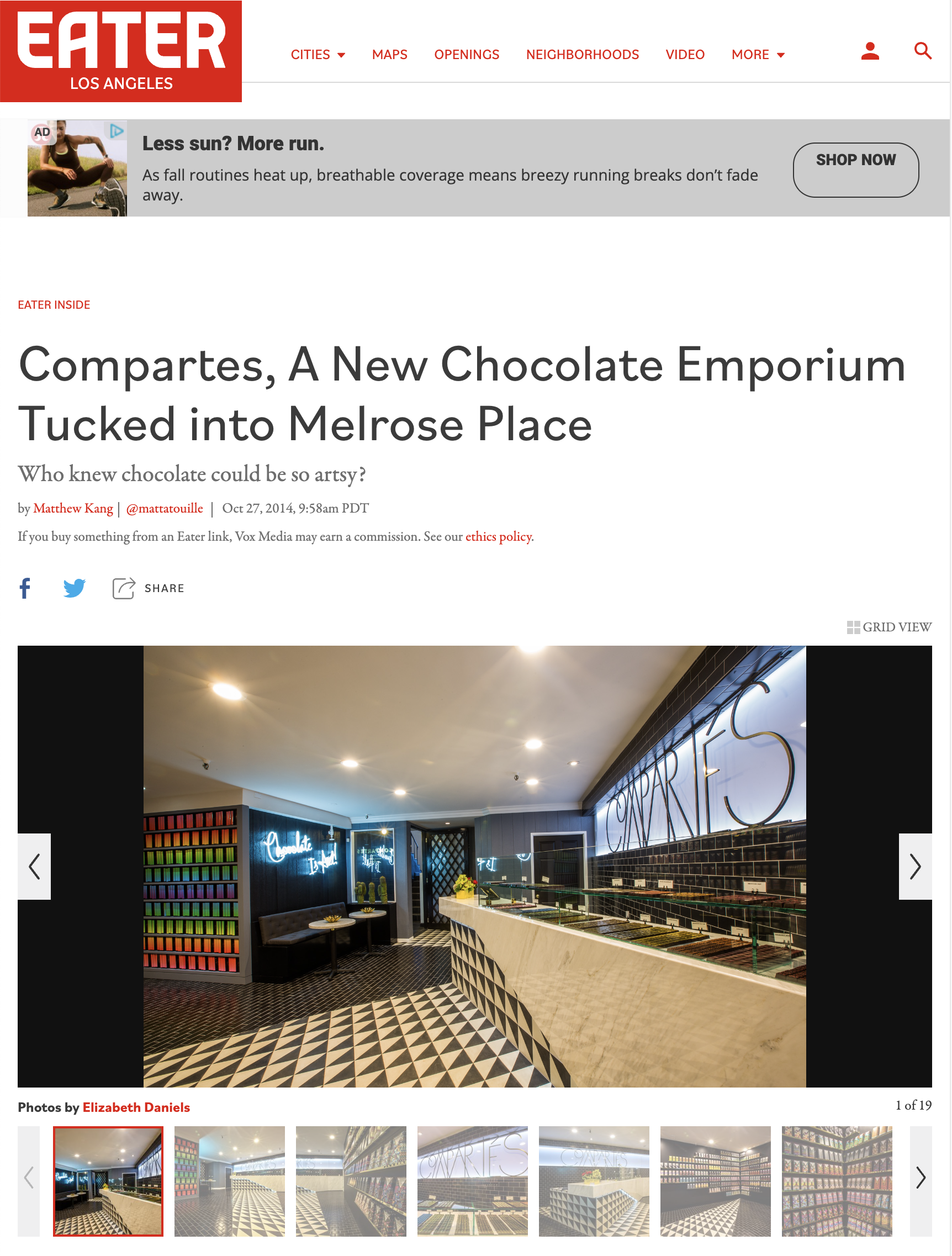 Press
EaterLA Featured: Compartes Melrose on EaterLA
Check out our latest coverage over at EaterLA!
—
Compartes, A New Chocolate Emporium Tucked into Melrose Place
By Matthew Kang
Who knew chocolate could be so artsy?
LA's own Willy Wonka, Jonathan Grahm, is stepping up the local chocolate game in a big way on Melrose Place. Quietly opened last week, his Compartes Chocolate now has a artsy new boutique tucked into Alfred Coffee in West Hollywood, giving the fashionable set one more great place to pick up some sweet treats and gifts. Some whimsical flavorings include chocolate milk waffle cone, pineapple coconut, mango grains of paradise, and orange pink pepper.
With a colorful, triangular interior by AAmp Studio boasting clean walls of chocolate bars, Love Nuts (chocolate covered nuts) and a lovely counter full of delectable truffles, Compartes on Melrose Place offers a little more selection than the Brentwood original. In addition, Gjelina Bakery is providing one signature pastry every Sunday using Compartes chocolate, such as a chocolate croissant or chocolate donut. Compartes is open every day from 10 a.m. to 7 p.m.