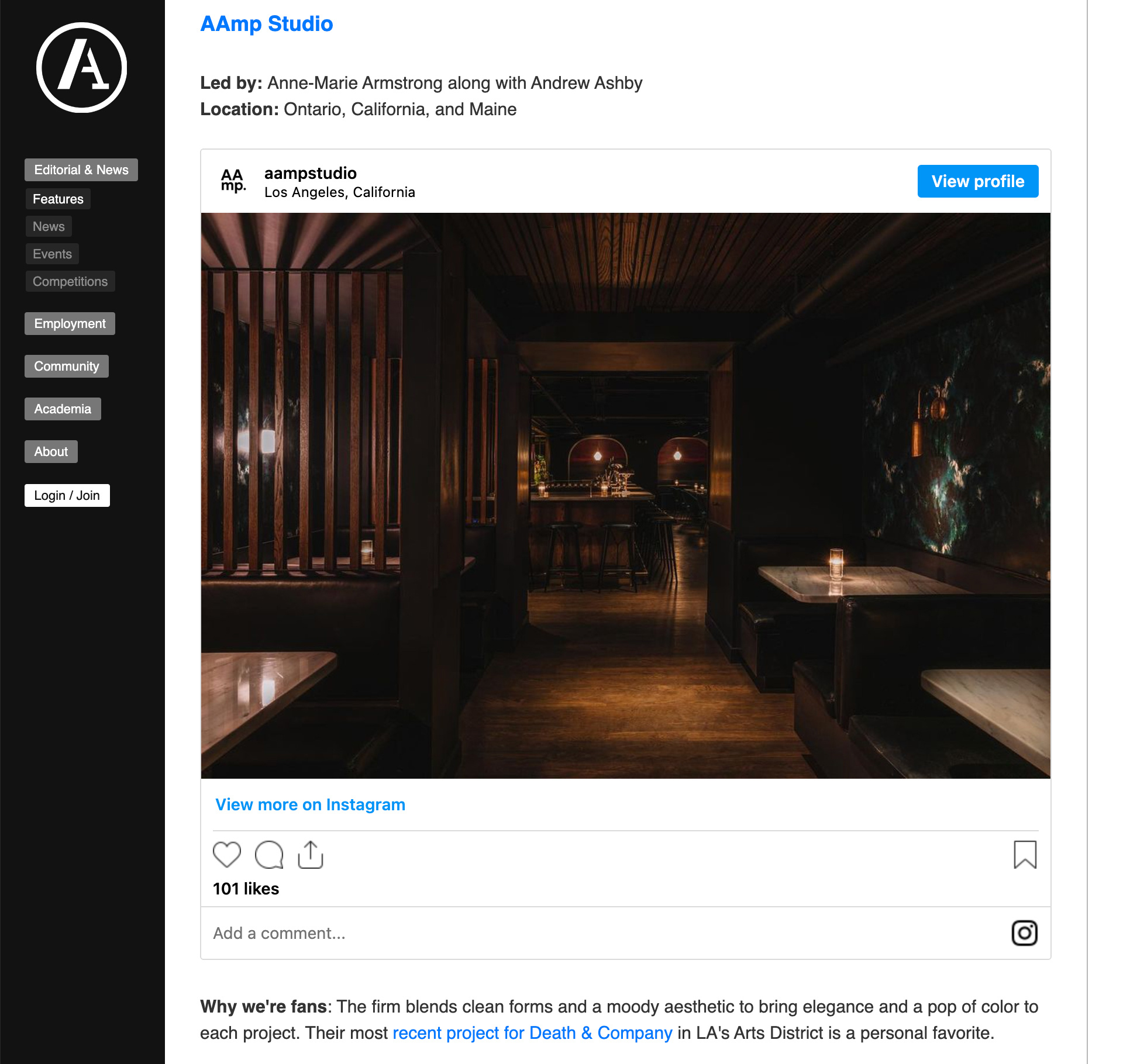 Press
Archinect Archinect features AAmp Studio in recognition of International Women's Day
Many thanks to Archinect for featuring our studio in their article highlighting female-led firms to follow! You can access it here.
—
Celebrating Women in Practice: Archinect Highlights Architects and Female-led Firms to Follow
By Katherine Guimapang
Discourse surrounding women in architecture and its adjacent disciplines continues to grow and expand. With March honoring Women's History Month and this week's International Women's Day, let us be reminded that a woman's worth, intellect, and contributions shouldn't be reserved for a single day or month of awareness and celebration. Instead, let's continue to propel equity and intersectionality within practice, close the gender pay gap, hire women for their skills as practitioners not to check DEI boxes, listen to women as equals, and refrain from tokenization.
A continuous goal at Archinect has been to use our platform as a means to amplify and connect with various groups and voices, especially women in practice. In celebration of all female practitioners, today and every day below is a group of architects and firm leaders to follow via their firm profiles on Archinect and on social media.