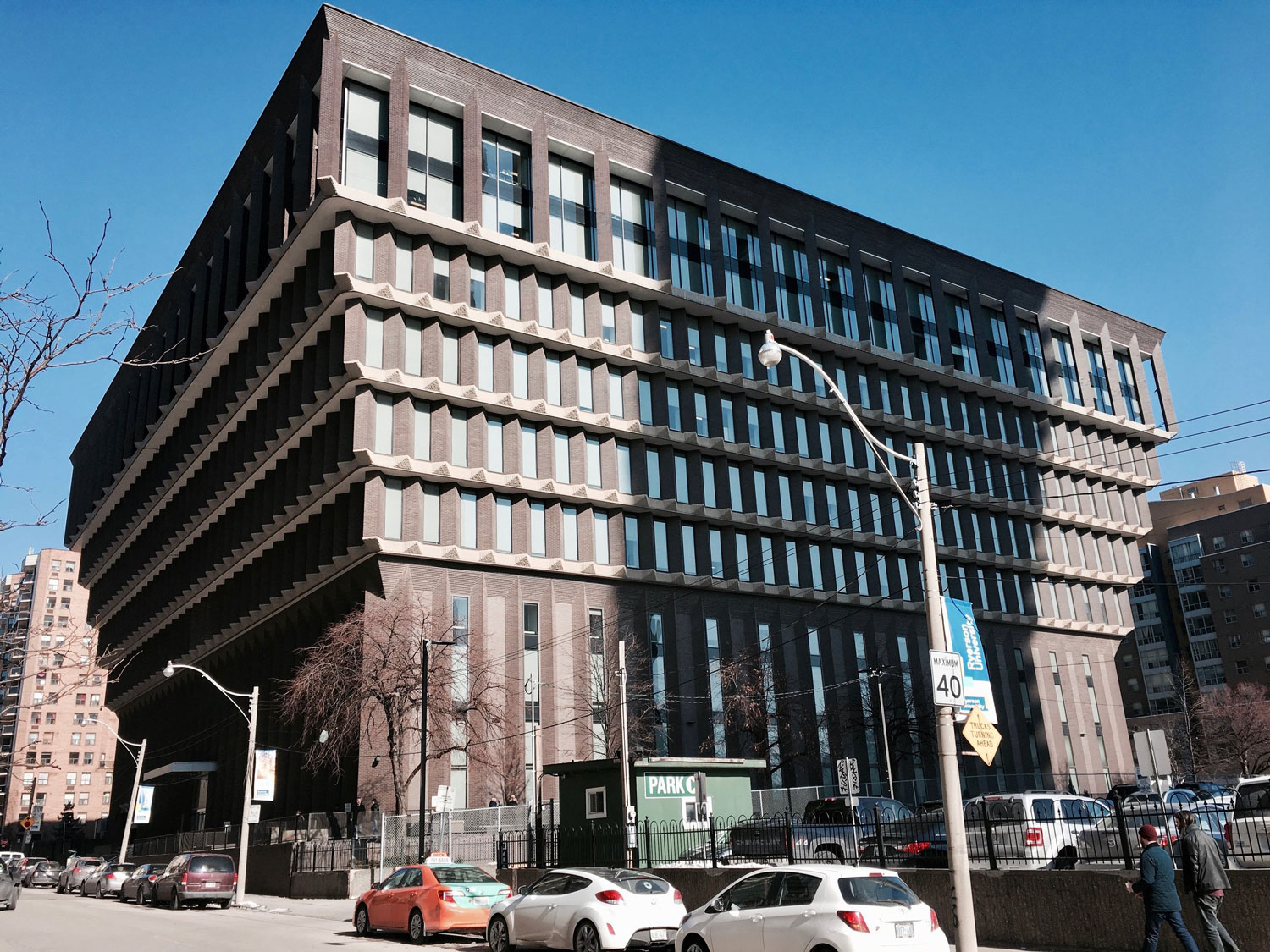 The Bold & the Brute-iful
Toronto, ON
Much like a soap opera star, brutalist buildings demand attention.
Brutalism has presence: its forms are massive, hulking and monumental. The aesthetic is often misunderstood as brutal in some way, when in fact the name is derived from the French béton brut — raw, rough or unfinished concrete.
When we caught a glimpse from afar of the hefty, inverted pyramid looming over Jarvis Street in Toronto, we immediately thought of the brutalist icon, Boston City Hall. At a distance the building looks like it could be concrete, but upon closer inspection it is clad in a warm purple-bronze brick, rigorously detailed, and finely textured when the sun hits it on a wintery afternoon.  Take a look at the upper story and marvel at how the brick volume is cleverly pulled away from the window wall — delightful!
The 9-story building was originally the head office for Sears Canada. Their in-house architect, Maxwell Miller designed it in the 70s. Like many brutalist buildings, it's honest, confident, and confrontational. What makes it unique from the style is its unexpected level of detail and warm materiality. The adjacent neighborhood, Regent's Park, is quickly becoming gentrified by developers intent on building self-similar condominiums. This brutalist beauty is a refreshing antidote to the repetitive and prosaic condo architecture that proliferates the city.