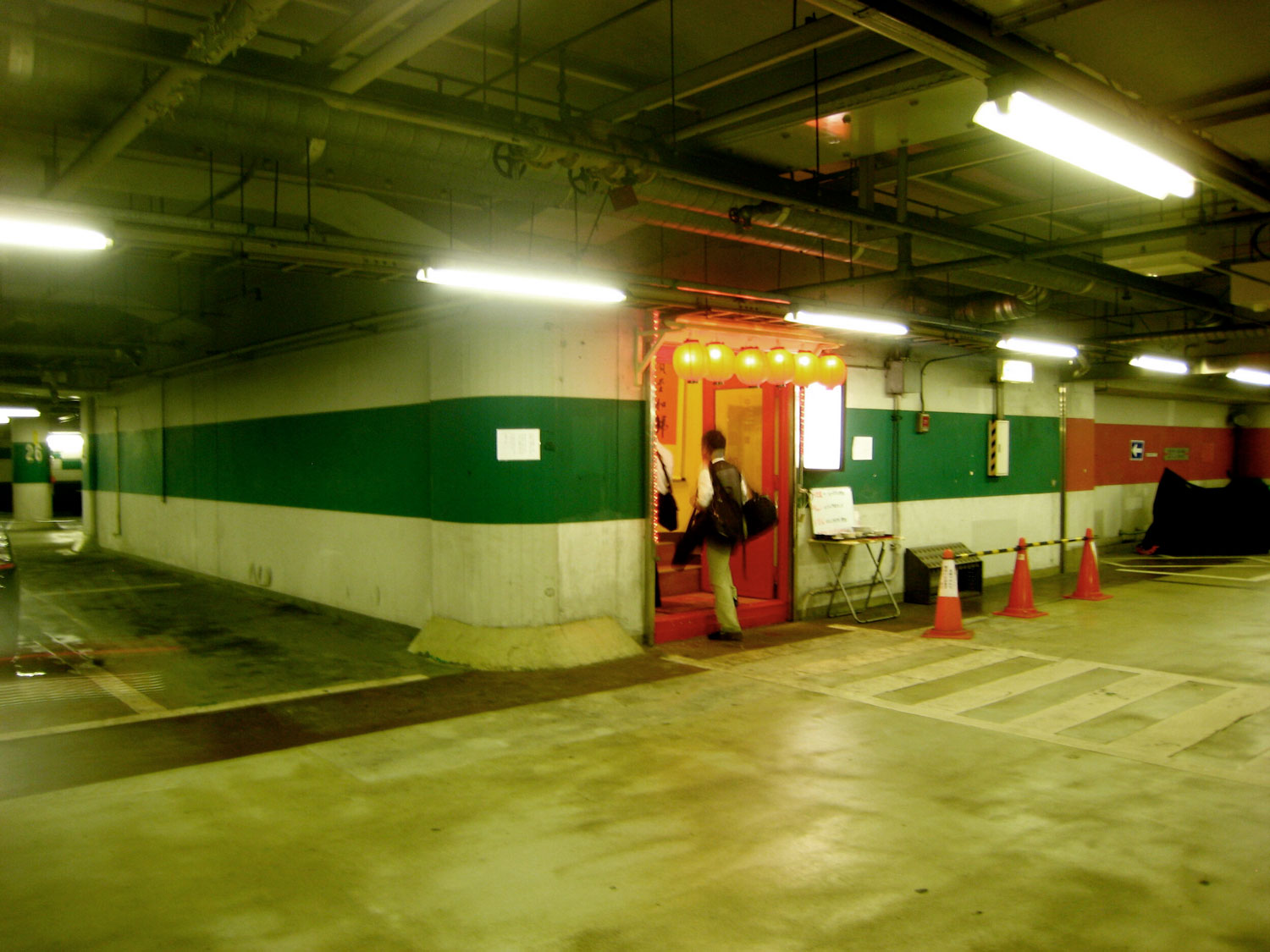 We're suckers for a delightful surprise. We stumbled across this restaurant in a Tokyo parking garage and questioned why more urban moments like this don't exist.
The pairing of two usually unassociated programs is an interesting juxtaposition. While some may not find dining in an underground garage desirable, we find it creates a unique opportunity. The restaurant enlivens an otherwise (and far-too-often) drab and cold environment of the standard parking garage, while the unique location sets up an unexpected interior space to be discovered by its patrons.
As rents increase in dense urban cores around the globe — making it unaffordable for many unique ventures or brands — we find carving out unexpected places like this in cities to be one of the many clever solutions. What's more — plenty of parking!