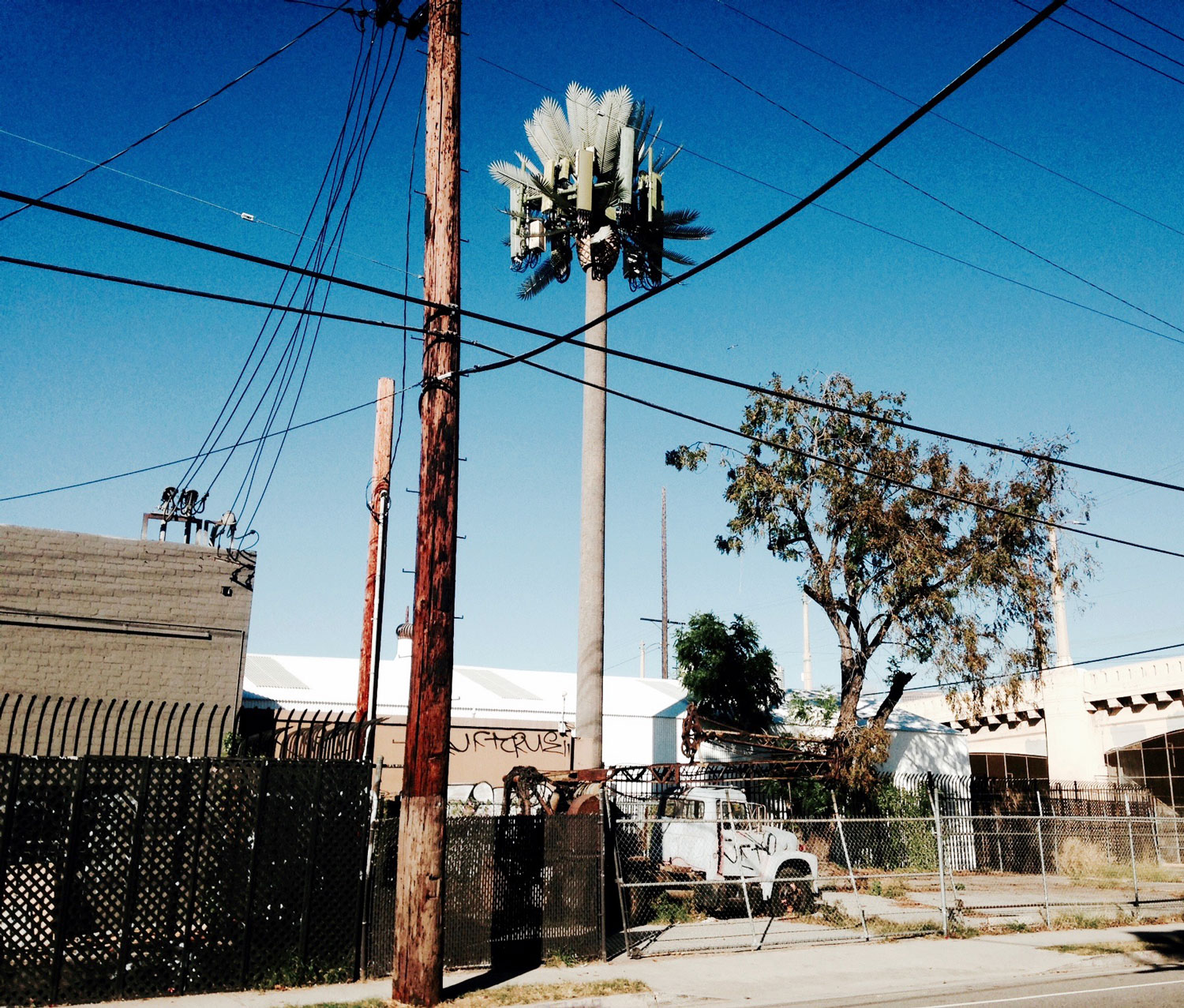 Camouflaged Communication
Los Angeles, CA
Cellular infrastructure can often be a source of anxiety for the public, both as a perceived threat to the health of the community, or as a technological eyesore obscuring the landscape. In response to a growing demand for greater cellular coverage, telecommunication networks attempt to dodge public censure by camouflaging their infrastructure.
Stealthy cellular towers come in a variety of strange and whimsical forms, as nostalgic architectural objects (such as clock towers or steeples) or landscape elements (like cypress or evergreen trees). We recently came across an incongruously placed cell tower dressed up like a palm tree in the Arts District of Los Angeles. Rather than blending in, this stark juxtaposition between an industrial environment and the palm tree replica makes the tower glaringly obvious.
When a city's infrastructure is exposed, we are reminded of our dependence on a highly engineered environment. We should accept cell towers as integral to the built environment. A new formal language should be developed for this infrastructure, one that can be better integrated into the city without dependence on clichéd vernacular forms to conceal it.