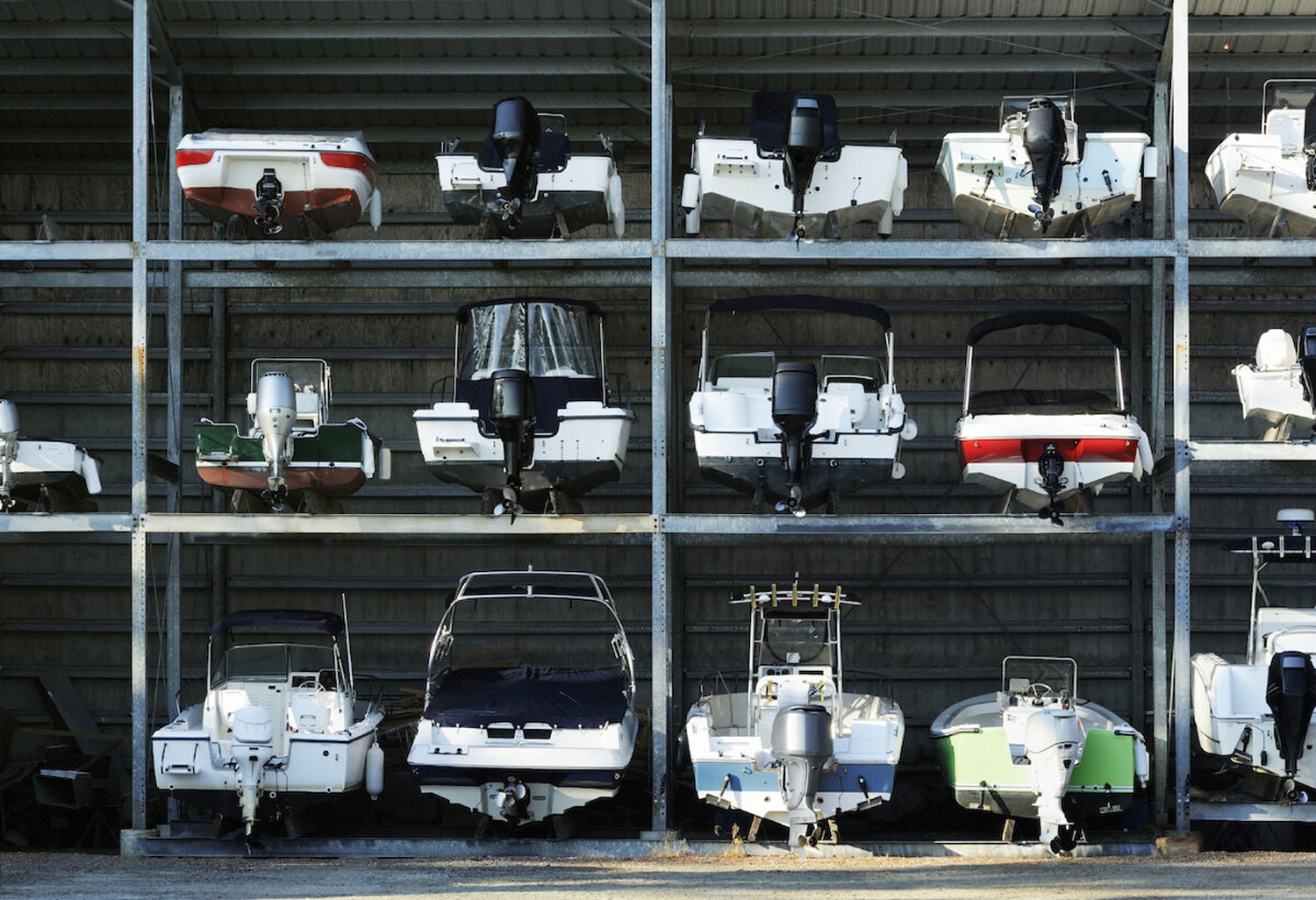 Boat Buildings
Coastal & Lakes Regions, Maine
Each year something interesting happens around the coast & lakes regions of Maine, and we imagine in many other states or provinces similar to it. Large 5-6 story structures tucked along waterways are stacked with boats for seasonal storage. At face value this is merely a parking garage for the boating community, but we see something a little more interesting happening.
With each passing season, this rare building typology changes with the weather.  In summer, its  exposed frames sit like a tall spaceframe, appearing light and empty – almost like a summer pavilion or folly along the water. Its program unneeded and unused while the boats are untethered. However, in winter months, the boats are collected and stacked to form a more monolithic appearance. In doing so, they almost act like building modules to form its mass — like bricks or blocks do in the traditional sense. What's more, these boats are lifted out of the water and high into the air, creating an unusual and unexpected relationship.
We find two intriguing takeaways here. The first is this notion of seasonal architecture: how might 'live' elements, such as boats in this case, begin to reshape or reframe a building's function or appearance over time to become a type of living or breathing architecture — appearing as one thing for several months, then something entirely different in others. The second is how might we begin to  rethink what 'makes' a building — can non-traditional objects become the primary building block, like the boats do? It's certainly fun to think so!