AAmp is an architecture & design studio committed to creating beautiful, informed and transformative experiences. We pride ourselves on an innovative, thoughtful, and collaborative approach to design: from initial concept through realization, we work closely with our clients to find simple, elegant and intelligent solutions tailored specifically to their needs.
In short, we believe design is a cultural experience that is layered, democratic and collaborative.
Architecture + Design Services
We focus on design at multiple scales, ranging from commercial, cultural & residential architecture, to branding & graphic identity.
Architecture & Interior Design
Residential
Hospitality
Retail
Office
Branding & Graphic Design
Visual Identity Systems
Wayfinding
Environmental Graphics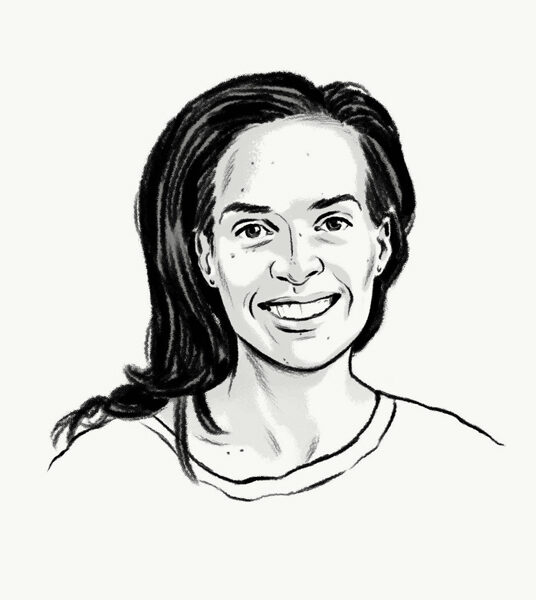 Anne-Marie Armstrong Co-founding Principal
Anne-Marie is an architect and educator based in Toronto. Anne-Marie grew up in Toronto and has lived in several cities, most recently Los Angeles, before relocating back to Toronto in 2017 where she now lives with her husband and young family. Through her practice, teaching and research, Anne-Marie is deeply committed to increasing diversity, equity, access and inclusion within the field of design. At the community level, she is a co-founder and executive member of a non-profit organization BAIDA (Black Architects and Interior Designers) and a board member of People for Education. She is also an Assistant Professor (Teaching Stream) at University of Toronto's John H. Daniels Faculty of Architecture, Landscape and Design.
Accreditations  Registered Architect in California (CAB), Registered Architect in Ontario (OAA), American Association of Architects (AIA) member and Royal Architectural Institute of Canada (RAIC) member.
Education  University of Waterloo, Honours Bachelor of Architectural Studies. Yale University, Master of Architecture.
Experience  15 years (residential, commercial & institutional).
AAvocations  Anne-Marie is an avid long-distance runner (and chaser of a very active toddler!), she enjoys all forms of racquet sports and was a former competitive figure skater.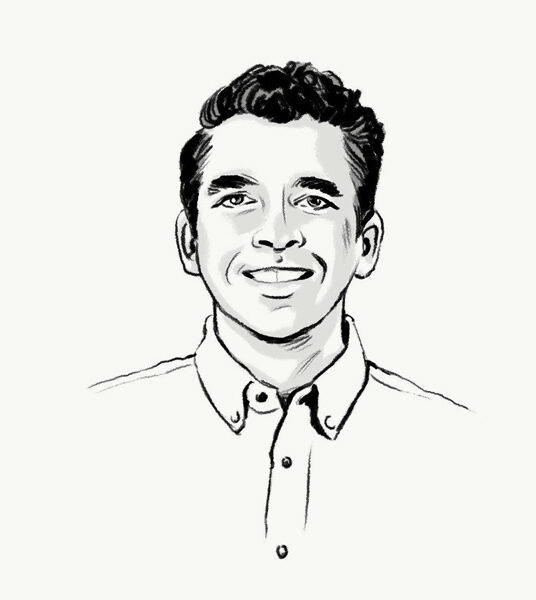 Andrew Ashey Co-founding Principal
Andrew is an architect based in Portland, Maine. He grew up in New Hampshire where he formed an interest in architecture and education at a young age. These interests brought him to larger and more diverse cities over next 20 years, notably Los Angeles, New York and Boston. After this period, a desire to set down roots in a smaller city with great cultural and natural amenities brought him back to the Northeast in 2019, where he now lives with his husband near the Back Cove of Portland. Andrew is currently on the Board of Directors for AIA Maine, the Board of Directors for Architalx, a founding committee member for the Spatial Design Academy at the University of Southern Maine, and previously served as a part time faculty member at Parsons School of Design in New York and served as Teaching Fellow at Yale University.
Accreditations  Registered Architect in Maine, American Association of Architects (AIA) member.
Education  Northeastern University, Bachelor in Science with Concentration in Architecture. The New School, Master of Art with Concentration in Media Studies Yale University, Master of Architecture Architectural Association, Visiting Students Program (VSP).
Experience  17 years (Residential, Urban Design, Mixed-use Highrise, Commercial and Hospitality).
AAvocations  Andrew loves the outdoors – hiking, biking, beaching, endless city wandering, but above all he loves plants and gardening. He also enjoys time spent with his large family in New Hampshire and traveling with his husband, who has an equal affinity to explore and meet new people.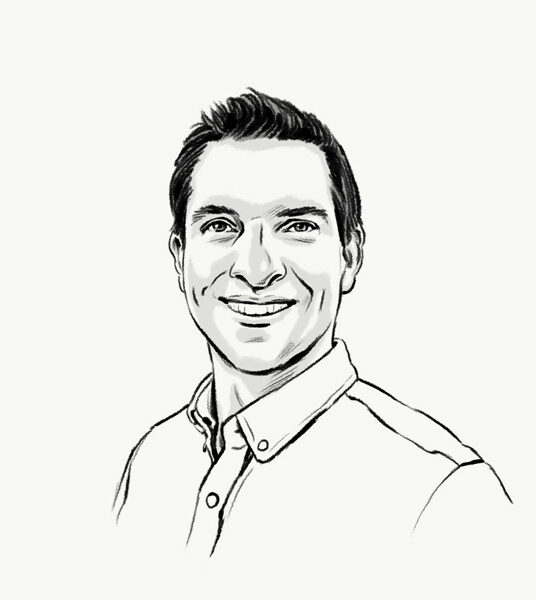 Charlie Payne Project Manager & Architect
A New Englander at heart, Charlie grew up splitting time between Rhode Island and Maine. After completing his undergraduate and graduate degrees at SCAD in Savannah, Georgia, Charlie relocated to California where he worked as an architect and designer for multiple large firms on education, workplace, spec office and retail projects. He moved to Portland, Maine and joined AAmp in 2023, where he continues to practice architecture and has become an active participant in the local design community.
Accreditations  Registered Architect in California (CAB), LEED Green Associate, Autodesk Revit Certified Professional.
Education  Savannah College of Art and Design, Bachelor of Fine Arts, Architecture. Savannah College of Art and Design, Master of Architecture.
Experience  12 years (education, workplace, spec office, retail/restaurant and residential).
AAvocations  Charlie appreciates sliding around on boards, whether they be on snow, water or pavement. He cooks a lot, hangs with his wife and dog, and occasionally takes his campervan conversion on long excursions.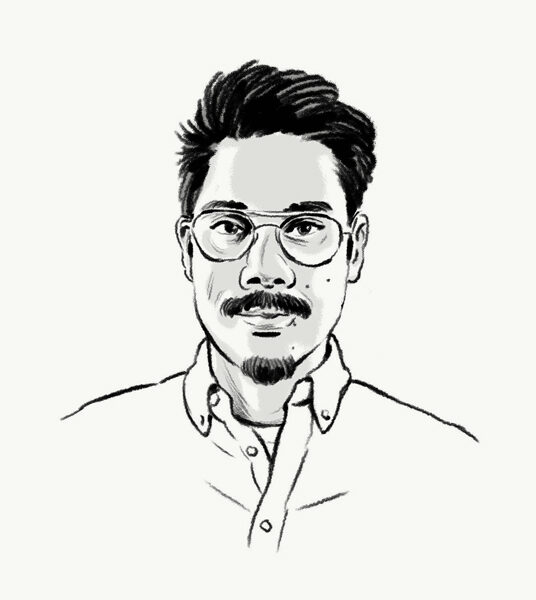 Ron Noble Project Designer
Ron is an intern architect with the Ontario Association of Architects. He holds a Master of Architecture from Toronto Metropolitan University, where he received the Architectural Research Centers Consortium King Medal for his thesis, "Electronic Waste and the Production of Waste", which explored the geo-politics and toxic colonialism of e-waste as it relates to capitalist urbanization.
Accreditations  Intern Architect with the Ontario Association of Architects.
Education  Toronto Metropolitan University, Bachelor of Architectural Science and Master of Architecture.
Experience  6 years (residential, institutional, commercial, and mixed-use developments).
AAvocations  Ron is generally a curious human with many interests. When not exhausted from the relentless energy required for the care of a little human, dog, and domestic partner, he enjoys pursuing his local hardware store. His current obsessions are plywood and tool organization.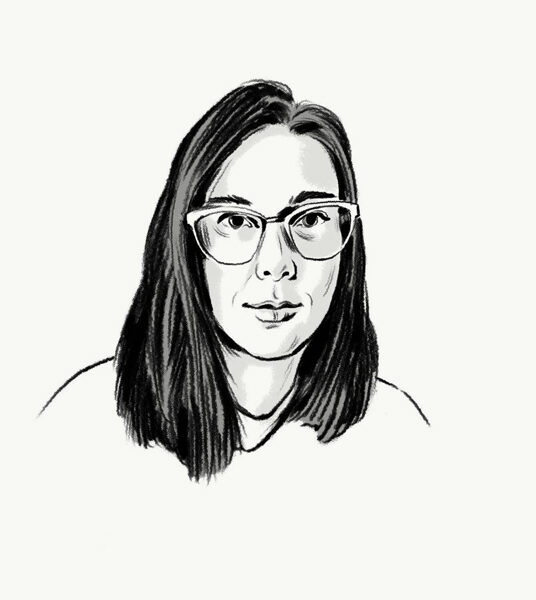 Alexandra Kiss Project Designer
Alexandra Kiss is an artist and architect living in Toronto, Canada. She was born in Romania and has lived in New York and New Haven before relocating to Toronto, where she now lives with her husband and young daughter. She holds a Bachelor of Architecture from the Cooper Union in New York, and a Masters in Architecture from Yale University. Apart from architecture, she has a drawing art practice in which she investigates growth and senescence as cyclical temporal processes. Her work has been exhibited nationally and internationally. Her drawing has been featured on the cover of Architectural Theory Review, Volume 25, Numbers 1-2 published by Routledge.
Education  Cooper Union Irwin S Chanin School of Architecture, Bachelor of Architecture.
Yale University, Master of Architecture.
Experience  10 years (residential, mixed-use and commercial towers).
AAvocations  Art, Cycling, Hiking.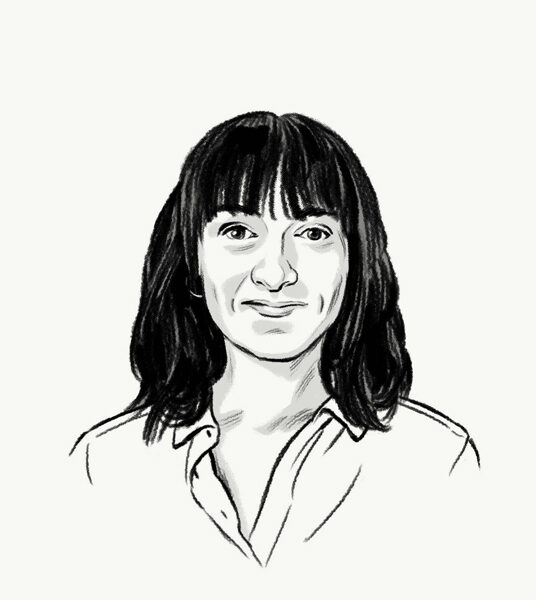 Lexi White Project Designer
Lexi White has wide ranging experience across various scales of design—working on projects within the United States and abroad. Noteably her more recent work has been on civic and cultural projects across Los Angeles as a team member at Gehry Partners. Her work has included museum exhibitions, small pavilions, towers, institutional education spaces, and symphonic performance spaces. Her personal interests in aesthetic form finding stem from the ability of materials to affect sensory perception of a space. After a lifetime of coming to Maine in the summers she has recently relocated to Portland to join the AAmp team.
Education  Lehigh University, Bachelor of Arts in Architecture. Washington University in St. Louis Masters in Architecture. Aalto University School of Arts, Design and Architecture Semester Program Abroad.
Experience  8 years (Civic, Institutional, & Mixed-Use Development).
AAvocations  Lexi is an avid tennis player and adventurer. When not in an office she enjoys the great outdoors and getting active whether hiking, snowboarding, or kayaking.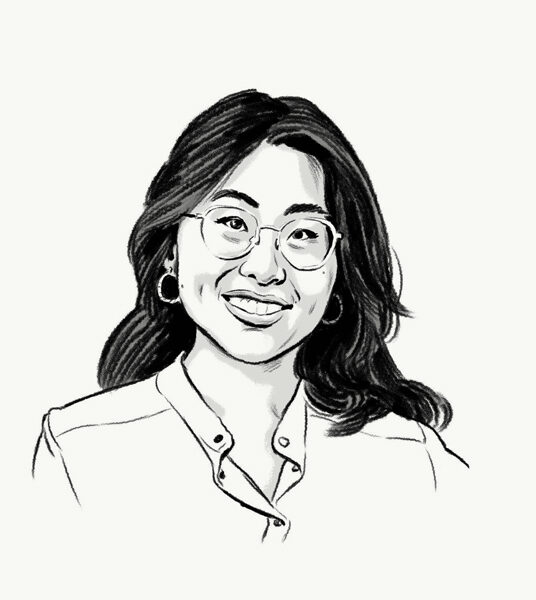 Lena is a designer based in Toronto. Her architectural education and career has largely revolved around passions of memory through embracing intimate narratives between the relationship of people, space and time. Lena is committed to challenging boundaries of conventional experiences through experimental innovation and playfulness. Lena has co-authored papers presented at the HUIC Conference 2023, DAKAM Arch Design 2021, and CAADRIA 2021 for her research advancing architectural pedagogy. In respect to her design achievements, Lena has received recognition such as the University of Toronto's Faculty Design Award, the Minto Sustainability Award, and the Ontario Association of Architects Awards.
Accreditations  OAA Intern Architect (to be signed up through U of T).
Education  Toronto Metropolitan University, Bachelor of Architectural Science. Toronto Metropolitan University, Minor in Philosophy. University of Toronto, Master of Architecture.
Experience  2 years (Institutional, Residential & Wayfinding).
AAvocations  Lena is a lover of crafts and is currently an aspiring potter and knitter. After jam-packed travel adventures, she enjoys scrapbooking memorabilia of her trips while watching re-runs of Friends and sipping her second bubble tea of the day.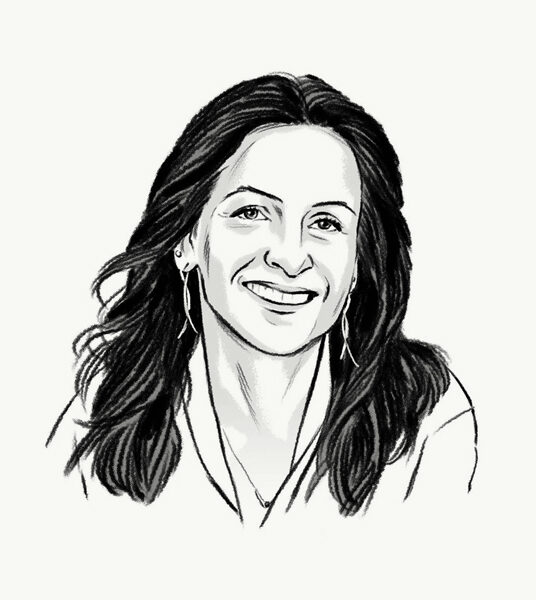 Michelle Sterling Interior Designer & FF&E Coordinator
Michelle's career in Design has involved working at notable A+D Firms in Los Angeles and London in various sectors such as corporate, entertainment, hospitality & higher education. Her experience in Interior Design has also grown to Project Management & Business Development. She has an appreciation for fine furnishings that enhance the cohesive design of a space and the user's experience. Michelle's additional experience as a tenured residential real estate appraiser has honed her client relation skills and has offered further inspiration while visiting many beautiful L.A. residences over the years.
Accreditations  (NCIDQ) National Council for Interior Design Qualification, (IIDA) International Interior Design Association, (LEED) Leadership in Energy and Environmental Design Professional, Interior Design Magazine, Hospitality Design Magazine.
Education  University of California, Los Angeles, Interior & Environmental Design.
Experience  25 Years (Contract, Corporate, Hospitality, Higher Education, Residential).
AAvocations  Michelle is an avid traveler and has a love affair with Europe, the U.K. & Argentina. During the pandemic she started teaching virtual cooking & cocktail classes as a way to stay connected to clients and friends. She burns off the calories by staying active with a variety of fitness workouts or dancing the night away at a music festival.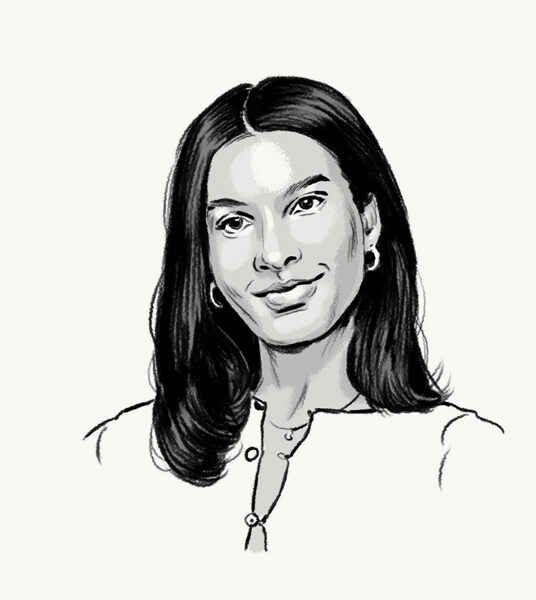 Jasmine Sykes Architectural Assistant
Jasmine is an architectural assistant based in Toronto. She found herself attracted and intrigued by architecture through its subtle but imposing impact in our day to day lives. With this interest she dedicated herself to studying architecture which began at Carleton University and at the University of Toronto. Jasmine also see's the importance of taking the conversation of architecture and it's impact on individuals and communities by taking part in various conversations outside the workplace such as BAIDA (Black Architects and Designers Toronto).
Education  Carleton University, Bachelor of Architecture and University of Toronto, Master of Architecture (in progress).
Experience  3 years (residential and commercial).
AAvocations  Jasmine loves to listen to music, cook and paint in her pastime. In addition to this, she is always up for a tennis match!
Our office
AAmp is licensed to practice architecture in Ontario, California and Maine.
AAmp works on projects across North America and overseas.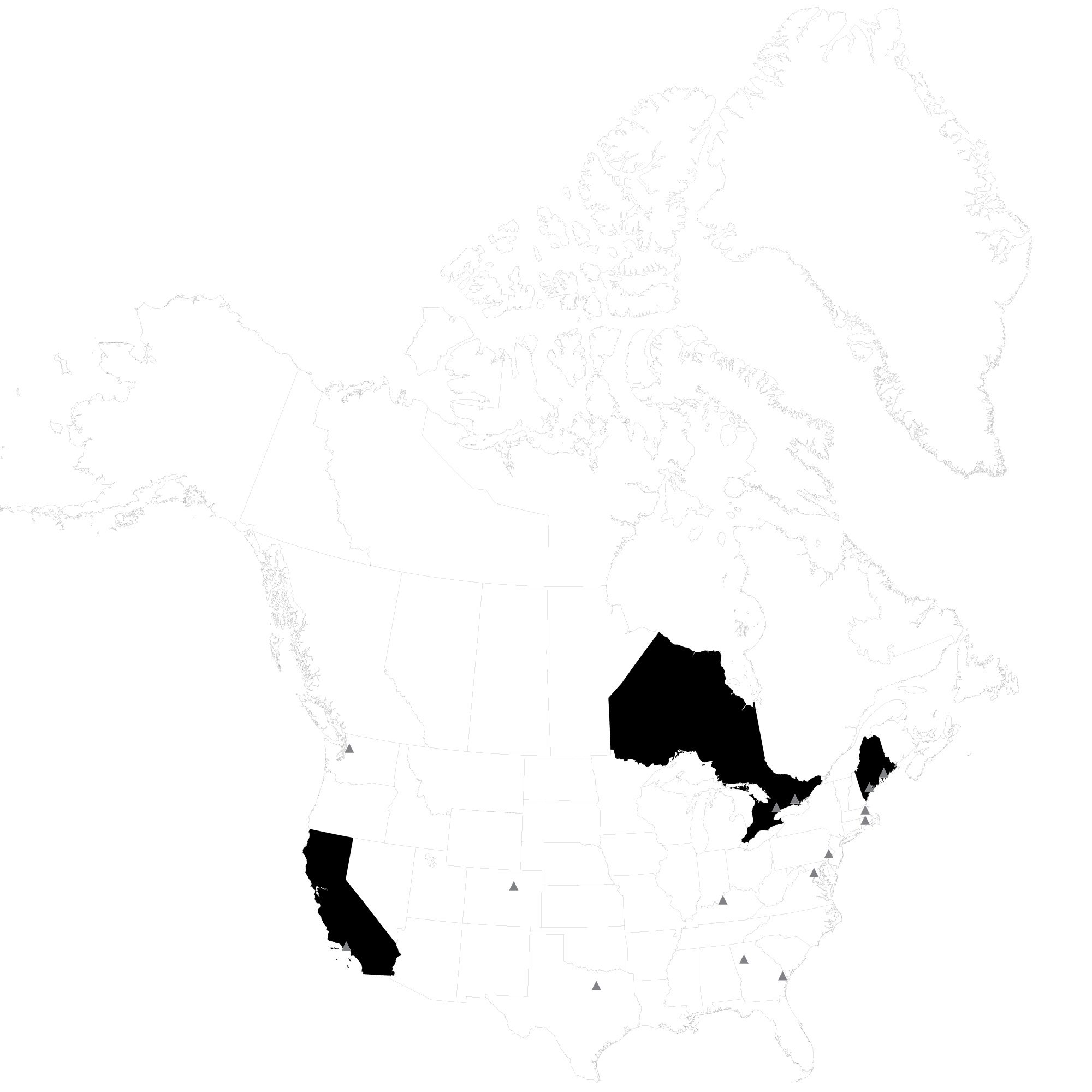 Website
Our site was designed and built in collaboration with Viva&Co